Office 365
Your go-to Office—anywhere
Whether you're working in your office or on the go, you get a familiar, top-of-the-line set of productivity tools. Office applications —always the latest versions—let you create, edit, and share from your PC/Mac or your iOS, Android™, or Windows device with anyone in real time.
Easy setup and management
With step-by-step guidance, you can set up users easily and start using the services fast. You can access the easy-to-use admin center from anywhere to manage all your services. And Office 365 takes care of IT for you, so your services are always up and running and up to date.
For Corporate Internet Connectivity visit www.myisp.co.ke
AEP Academic Partner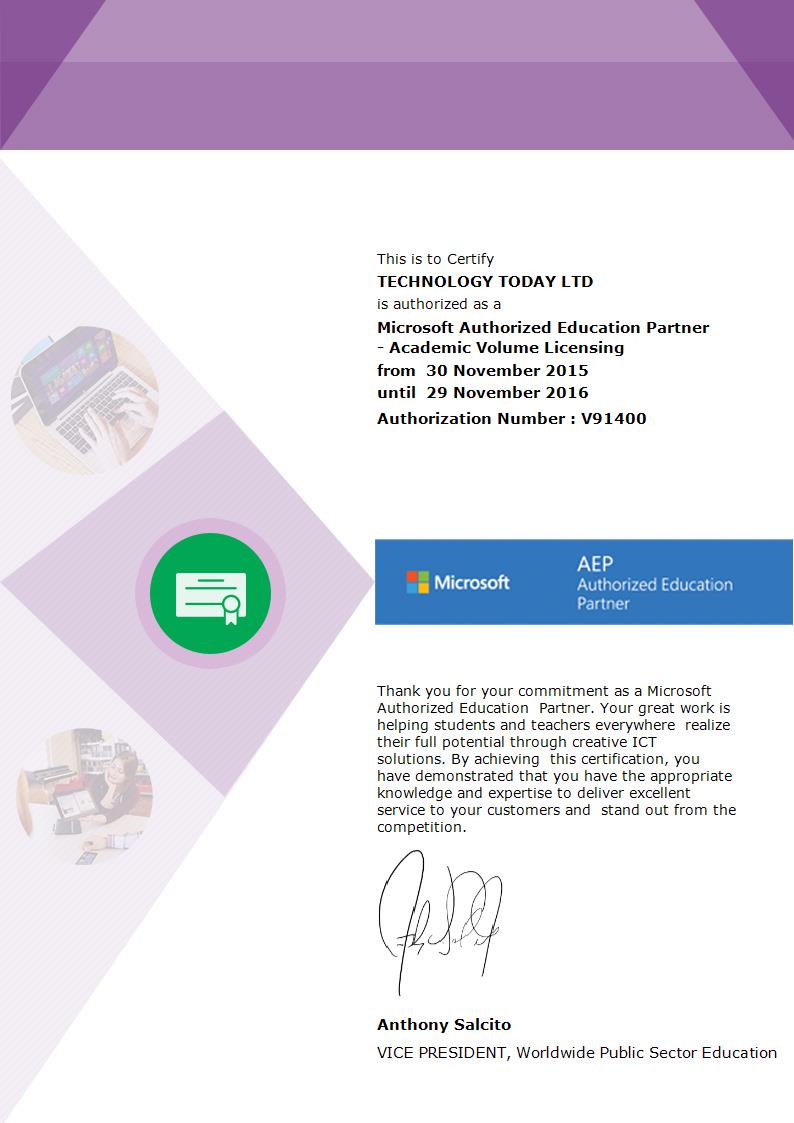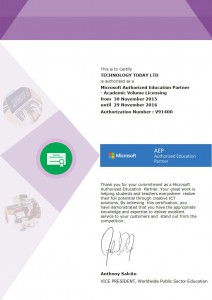 Technology TODAY works with Microsoft as a strategic partner on a go-to-market framework, engaging our field sales team in a joint-solution offering for the education market. Being an Authorized Education partner, we guarantee increased customer satisfaction and engagement while providing the best solutions for your needs. We will expand our reach and focus on creating an excellent learning environment.
Microsoft Office 2016
Whether you're working or playing, Microsoft is here to help. We're the company that created Microsoft Office, including Office 365 Home, Office 365 Personal, Office Home & Student 2016, Office Home & Business 2016, and Office Professional 2016. You can also get Office for Mac. Whatever your needs—whether professional or simply for fun—we've got you covered
Azure
The Microsoft Azure portal is a central place where you can provision and manage your Azure resources.
A comprehensive marketplace that lets you browse through thousands of items from Microsoft and other vendors that can be purchased and/or provisioned.
MS Volume Licensing
As a trusted Microsoft Silver Partner, technology TODAY provide its customers with a flexible volume licensing program. We strive to give our customers a quality IT experience that builds trust and long-term relationships. Microsoft Volume Licensing programs serve organizations that acquire five or more licenses, but do not need multiple copies of the media and the documentation, and do not want to keep track of numerous individual license agreements. Volume Licensing offers the potential for substantial savings, ease of deployment, flexible acquisition, varied payment options and other benefits, such as ongoing maintenance. Volume Licensing programs are tailored to the specific needs based on program type, organization size, and market segment.
By acquiring licenses through Microsoft Volume Licensing programs, you pay only for the software license. Eliminating the physical costs of boxed software and purchasing in volume often reduces cost and provides more customized purchasing options and improved software management.
Windows 10
Millions of people are already using Windows 10
The Windows Insoder Program is a global community of fans who love Windows and want to make it better.