RPOS 5800 series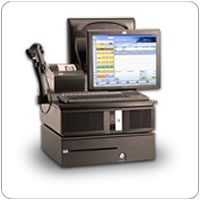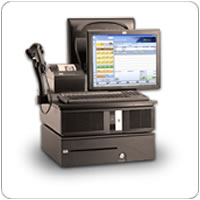 High performance Available with a choice of operating systems, Intel® processors, mass storage, removable media, and memory.
The HP rp5800 has a flexible design that you can customize to fit your needs. The Intel® Core™ vPro™ processors provide hardware- based remote management technologies enabling a stable, secure and reliable IT infrastructure.
Dual-integrated graphics ports, a VGA port and DisplayPort (new on this platform) provide support for both cashier-facing and a cashier-facing display to help create a richer and more engaging customer experience.
Retail System configurations with RAID support and Solid State Drives enhance data protection and offer greater durability.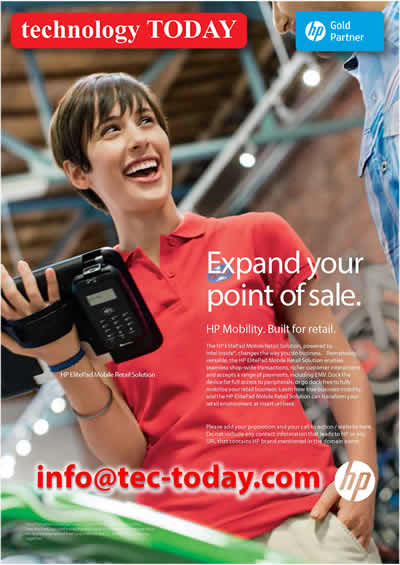 HP MX10 Retail Solution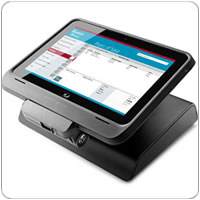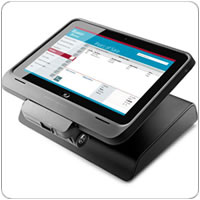 Meet your sale—at counter and throughout the
store.
Be everywhere your customers are with HP's convertible solution
that combines all the advantage of mobile and traditional point-of-
sale in a single solution2. This 3-in-1 solution gives you the ability
to assist customers right on the sales floor or easily dock the
mobile device to gain access to a full point-of-sale solution. The
HP MX10 includes the HP ElitePad2, your choice of the Retail
Jacket3 or the Retail Case4 as well as the Retail Expansion Dock5.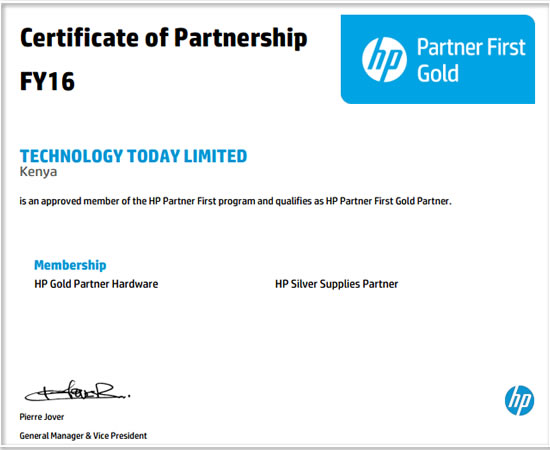 HP ElitePad Mobile Retail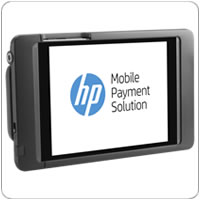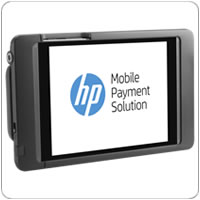  Expand what you can do1.
 With Intel Inside®, you can deliver great customer service and improve operational efficiency with a mobile solution that works seamlessly with your installed applications. Add your choice of third-party payment devices to the HP Retail Case4 and turn your HP ElitePad1 into a powerful tool, allowing you to assist customers and complete transactions right on the sales floor. Create a fixed POS with an optional dock6, or mount it6 for easy customer self-service.
HP pro Tablet
Create an efficient, mobile, customer-focused retail operation with the HP Pro Tablet Mobile Retail Solution, which combines the power and performance of the HP Pro Tablet 608 with the flexible payment enablement1 capabilities of the HP Retail Case 8. Pick your payment type Enhance the customer experience with the payment terminal mount, which works with a range of devices1 so you can accept credit and debit cards, EMV, contactless, NFC, Google Wallet™, and Apple Pay™. Rotate to portrait or landscape for easier handling. Deliver counter-free productivity Complete the sale on the go with a Windows-based tablet solution that offers optional wireless Qualcomm® Gobi™ or Intel 4G LTE connectivity2, long battery life, and connectors for a portability-enhancing shoulder strap.3 Enable quick, reliable transactions Meet your customer and business needs with an 8-inch diagonal tablet solution that has 2048 x 1536 resolution, a quad-core Intel® Atom™ processor4, integrated security and manageability, and easy USB connectivity.
Mobile, durable, and secure
 Engage customers with a sleek, stylish design and rubber edges that help shield the tablet. Secure your solution to the optional HP Pro Tablet Mobile Retail Charging Dock3, and the dock to a fixed location, with built-in locking provisions.
Carry it or wear it  Get premium portability from the light weight and slim profile that can be carried easily by hand, or use the connection points to attach the optional shoulder strap3and wear it as a crossbody to keep your hands free.